Montserrat – Sustainable Development Plan 2008-2020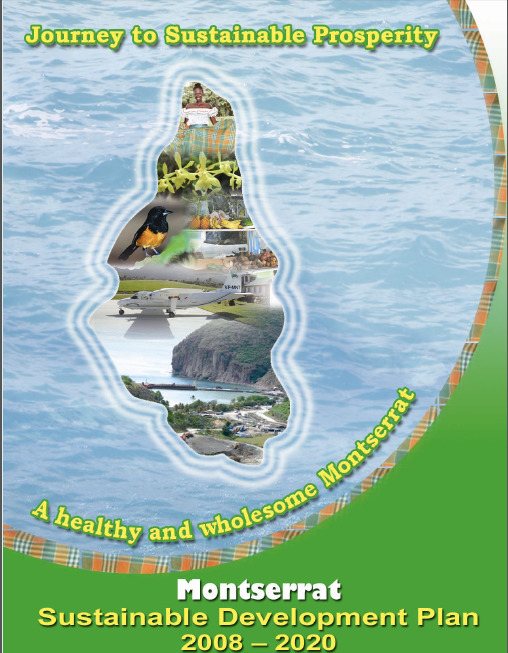 The Sustainable Development Plan (SDP) for Montserrat 2008-2020 outlines the vision of the residents of Montserrat, the agreed core values, the development strategies which will be followed in pursuit of the vision, as well as the action plan for the first five years of the long term planning horizon.
The clearly defined goals, outcomes, and strategies, contained in the Plan are all critical for creating "a healthy and wholesome Montserrat".
The Plan also provides the Government and people of Montserrat with the framework for public and private sector participation for the development of the island over the period 2008-2020.
This Plan was developed out of a consultative, consensus building process, using the views, ideas and opinions from a wide cross-section of the society and will be implemented by all Montserratians – from government ministries and departments, business leaders, communities and villages, our children, our Diaspora, the international development partners and most importantly you.
Montserrat
stratégie de développement
orientations
développement durable